Astrill VPN Review: The Good, The Bad & The Ugly
Editor Rating:





Many people dismiss Astrill immediately they see its price tag; why should they even consider a VPN that costs twice as much as others that are considered the best in the market?
It may not be the best VPN for everyday use, but there are certain areas where it shines. You'll probably not want to use it if you're streaming TV shows or want super-fast speeds, but when you want to bypass geoblocks in countries like China and Russia, it's worth every penny.
It is designed with special features that bypass the Great Firewall of China, and it also works well in other countries that restrict internet access.
This review will tell you all you need to know about Astrill. We'll look at the features and strengths of this VPN as well as its weaknesses.

---
Quick Summary
If you don't have time to read the full review, here's a nutshell of what you get from Astrill:
It is excellent for bypassing geoblocks, especially the Great Firewall of China
It has a free plan to connect one android device but with limited features
The VPN uses the most secure VPN protocols
It keeps track of active sessions but wipes the data as soon as you disconnect
What will the review cover?
Here are the features we'll look at in this review:
Logging policy – minimal information (nothing to identify users)
Speeds – good enough for the average user
Number of servers – more than 300 servers in 157 locations
IP and DNS leaks – None
Encryption protocols – the best in the industry
Location – Seychelles
Streaming – Limited
Torrenting – Yes
Number of devices – 5
Customer support – Good
Deep Web (TOR) support – Yes
---





Logging
We like that Astrill is quite open about this. Unlike many VPNs that claim not to log user data at all, Astrill clearly states that they keep some information, which they need for operational purposes.
Their privacy policy also states that they keep track of active user sessions. This means that the company tracks your IP address and connection time whenever you're connected, but they destroy the information immediately you log off.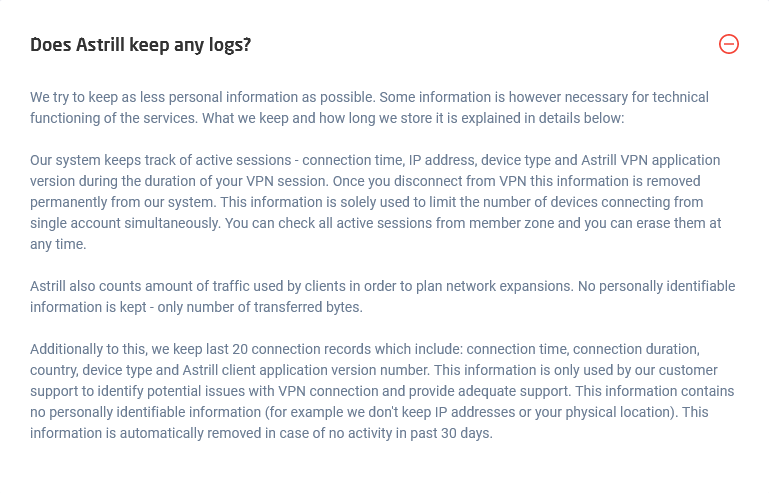 According to the company, this is so that they can keep track of the number of devices that a user connects at once.
They are very clear in their policy about not keeping any information that can identify you personally.
For administrative purposes, the company keeps the following information for the last 20 connections you made: time, duration, country, device type and client application version number. The company uses this information to identify problems with VPN connections so that it can provide adequate support.
This may seem a bit much, but remember that almost all VPNs collect this kind of information. They are just not open about it in their privacy policies.
---





Speed
For many, the speed of a VPN matters a great deal. Astrill is not the fastest in the market, but it offers decent speeds. We tested several different servers and here's what we got:


The bottom line, if what you're really keen on is high speeds, then you're better off with something like ExpressVPN or NordVPN.
Remember, lots of things determine how fast a VPN is, including the server you choose. If you choose a server close to you speeds will be faster than if you choose one that's far away.
Also, the type and age of the device you're using affect upload and download speeds for VPNs.
Unfortunately, Astrill doesn't have a "best location" feature to highlight the fastest servers so users have to scroll through the list, choose and test different servers to find one that works best.
---





Number of Servers
The best VPNs have thousands of servers in hundreds of locations around the globe. Not Astrill.
The website is rather vague on the exact number of servers. It states that they have dedicated servers in 107 cities across 57 countries. After a little bit of digging, we were able to find out that the company has about 300 servers.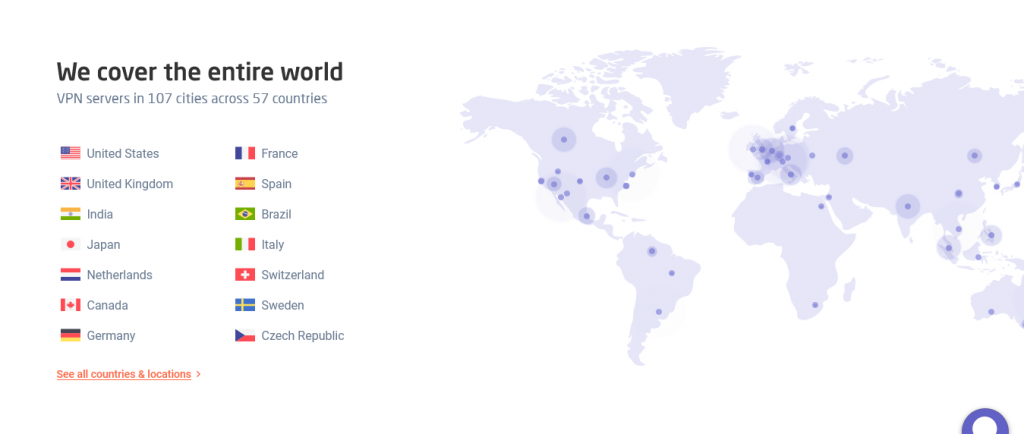 Most of their servers are in North America and Europe, with a few scattered across other continents. It has 20 servers in Asia that users in China can use to connect.
They all support StealthVPN, OpenVPN, OpenWeb and WireGuard.
---





IP & DNS Leaks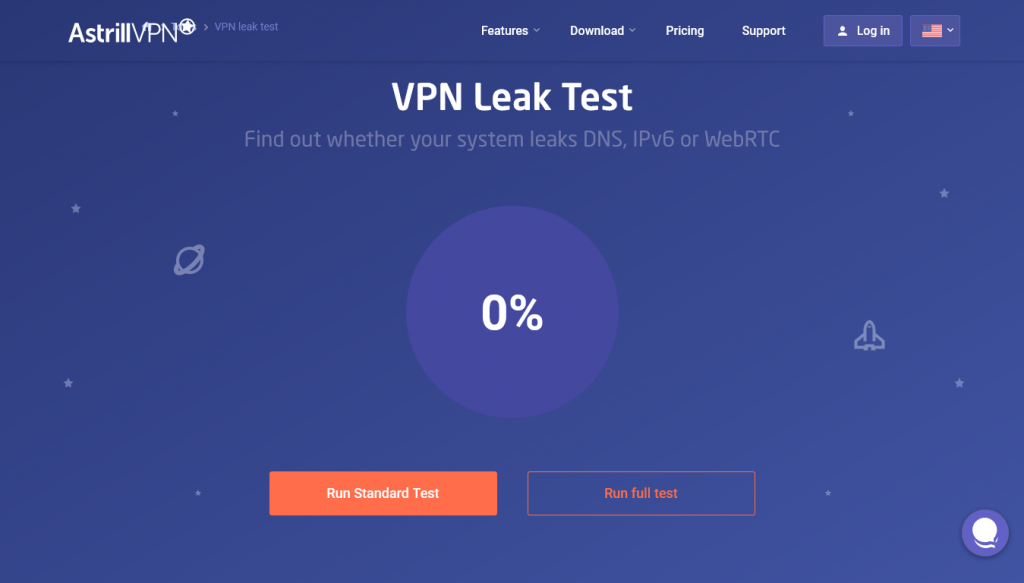 We tested Astrill VPN for IP and DNS leaks and fortunately found none. It has a kill switch, but you must activate it if you want to be alerted any time your connection drops. Once you enable it, it works pretty well and lets you know whenever you're exposed.
---





Encryption Protocols

The software supports several protocols: OpenVPN, StealthVPN, WireGuard and OpenWeb, Cisco IPSec, IKEv2/IPSec, L2TP/IPSec, and SSTP.
OpenVPN and StealthVPN and WireGuard are tunneling protocols, which means they are used to scramble your data.
However, StealthVPN goes one step further and hides the fact that you're using a VPN, and OpenVPN is configured to allow super-fast connections between servers.
Note: This brings us to what is really unique about Astrill. It has additional encryption protocols based on the OpenVPN configuration files. They use non-standard ports and don't follow the usual VPN patterns which is what makes this VPN more difficult to detect and block.
---





Location
Astrill is located in the Seychelles which doesn't have any data retention laws. The country is not a signatory to the 5 Eyes, 9 Eyes or 14 Eyes treaties. The company cannot be compelled to provide user information.
---





Streaming
Looking at user reviews, streaming is the reason why this VPN gets such a bad rap. It is not the VPN to buy if your primary interest is streaming content.
You'll see some reviews that say that you can use Astrill for Netflix and other streaming platforms, but it is difficult to connect. The US server in Dallas seems to be the easiest and fastest to connect to Netflix, but that's almost all you get.
If you're looking to get entertainment, you should look for ExpressVPN, NordVPN or Surfshark, all of which allow you to connect to numerous streaming platforms.
---





Torrenting
Astrill allows torrenting through selected servers that are marked with a yellow star.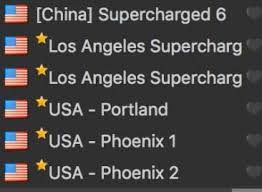 It has the added advantage of unlimited bandwidth, and because the VPN doesn't have a big user base servers aren't congested, so users enjoy high torrenting speeds.
---





Number of Devices
Astrill allows only 5 connections for each license, which isn't very different from most top VPNs. However, you can install it on a router and enjoy unlimited simultaneous connections.
---





Customer Support
Astrill is better at customer support than many popular VPNs.
The website has set-up manuals, an FAQ that answers quite a lot of questions as well as video tutorials.
The Astrill knowledge base, Astrill Wiki, is well organized and you can find information easily.
You can talk directly to the team on their website or send them a message through a contact form.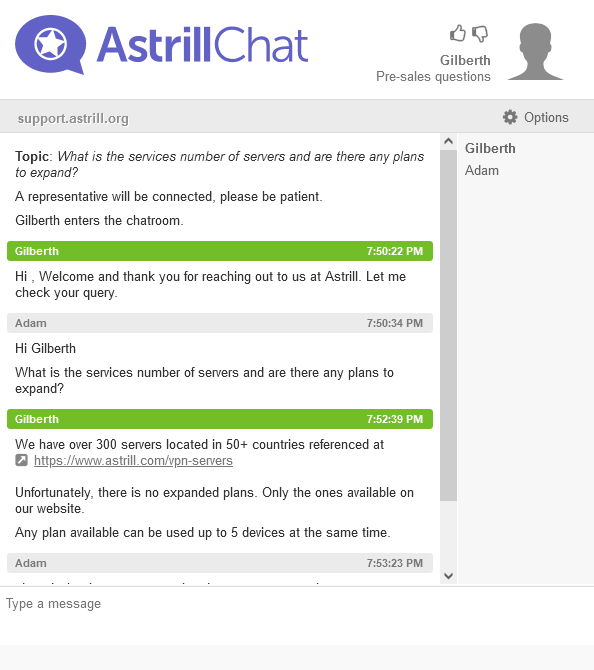 ---





Deep Web Support

Astrill allows you to use Tor without a Tor browser. Once you've installed it, you can visit .onion addresses by typing them in your regular browser. You can access deep web pages from geoblocked countries like China and Russia.
---
Does Astrill Work in China?
This is the reason why some people are prepared to pay what this VPN costs – the fact that it is the best VPN for China. It is excellent for bypassing the Great Firewall and users rarely encounter problems.
Many other VPNs experience downtime because their servers are regularly tracked and blacklisted by censors but not Astrill. Its combination of protocols ensures that it operates in stealth.
It has a .onion version that's available to users in China, so you can download and install this VPN from within the country.
The company has many servers located in Asia, and connections are easy and fast. You can expect good to excellent speeds.
---
What Are The Cons of Astrill VPN?
Although this VPN has several positive qualities, there are certain areas where it fails:
It is expensive; this is the biggest problem with this VPN. It makes sense to buy it if you operate in China regularly. Otherwise, there are cheaper VPNs that will get the job done.
You cannot use it for streaming. There are definitely better VPNs for this.
It allows only 5 simultaneous connections.
No customer refunds.
---
Pricing
There are three packages you can choose from: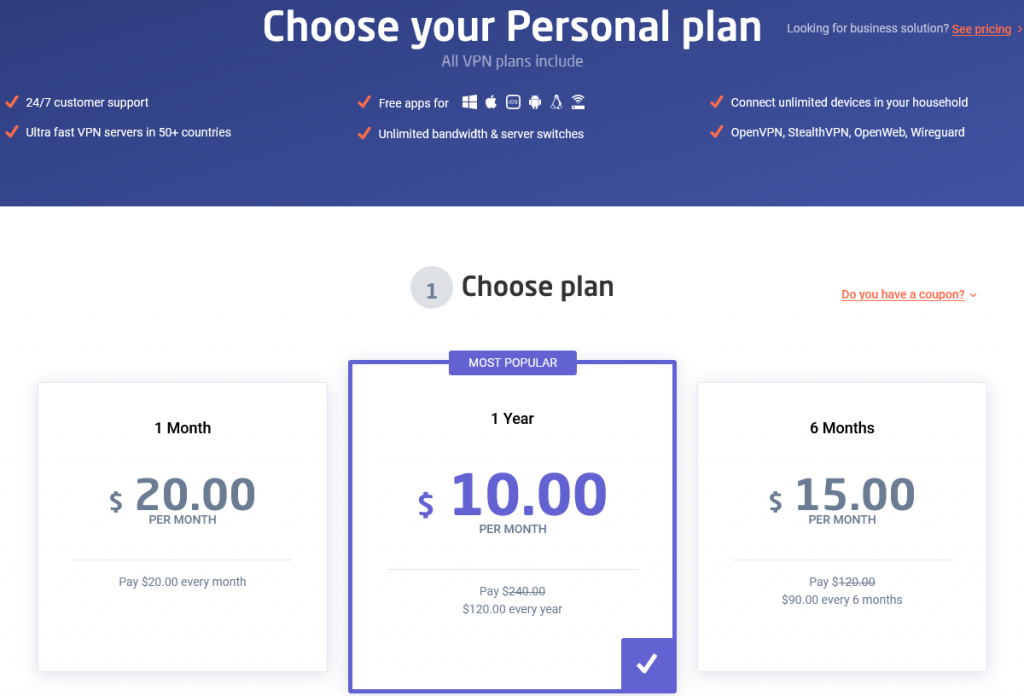 1 month – costs $20
6 months – costs $15/month
1 year – costs $10/month
The three packages have identical features, and the only difference between them is their duration.
---
Do We Recommend Astrill?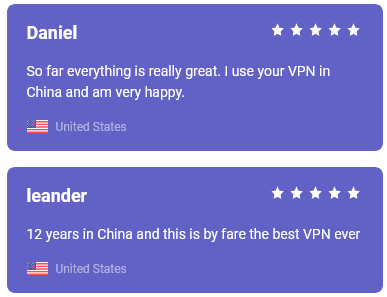 Yes, we recommend Astrill especially for those who have to visit China regularly or need to stay there for an extended period.
Although expensive, this VPN is the best at bypassing the Great Firewall and users rarely encounter difficulties. When they do, there is an extensive knowledge base and the customer service team is responsive.
However, if your primary interest in a VPN is entertainment this is not a good choice. It is difficult to find a server that connects to streaming platforms with ease.
---
Conclusion
Not everyone looking for a VPN wants to stream TV shows, movies and music. For some, it's all about security. If you're one of those people, Astrill VPN is a good choice.
It has some of the best security features in the market, and although it doesn't have thousands of servers, maintains quite good speeds.
This VPN certainly comes recommended for China. Where other VPNs frequently experience downtime, Astrill VPN keeps users connected at all times with few problems.
While it is more expensive than other commonly used security software, Astrill VPN has its benefits and they are hard to beat.