1Password Review: Will This Password Manager Keep You Safe?
Editor Rating: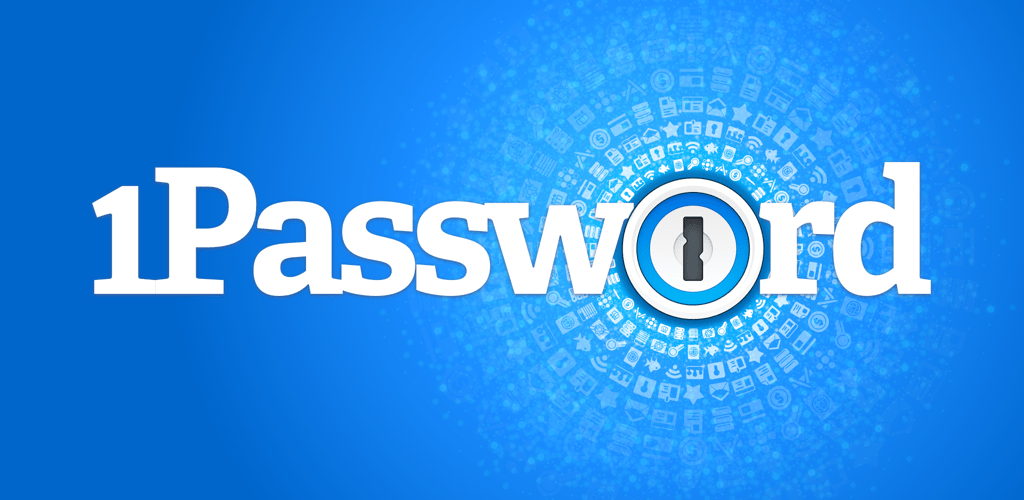 1Password lacks some features common to leading password managers, but lots of people still use it and are happy with it. What makes this security software popular? Read our in-depth 1Password review to find out.
1Password was for a long time the go-to password manager for Apple users. First installed in a Mac in 2006, it was sold as a one-off subscription that you could use forever.
A lot has changed since then. Not only has it changed its pricing model to an annual subscription, but the app has also undergone major changes, and now it works on Windows, android and iOS.
Today, it ranks as one of the best password managers in the market. It has excellent security features, extra tools, a nice user interface and it's easy to install and use. Industry giants like LastPass and Dashlane have raised their prices, but 1Password maintains affordable subscriptions.
These are a few of the reasons why this password manager has millions of customers around the globe. This review will look at all its features, pros and cons, benefits and also compare 1Password to other popular password managers.
---
What is 1Password?
1Password is password management software developed by AgileBits Inc. It saves you from having to remember all your passwords by storing them in a password vault. Vulnerable passwords are also a problem for many users.
Think about how many passwords you have to deal with every day. For most people, they are numerous and impossible to remember. Some of us take to writing them down or storing them in spreadsheets. Unfortunately, these aren't very safe ways to store your most important information.
Password managers offer a safe, ideal and convenient solution to this problem. All you need to do is install password management software like 1Password on all your devices, and it will store and manage all your passwords in a vault that only you can access.
For an added layer of security, the passwords are encrypted before they are saved to the vault. A good password manager generates secure passwords for all your websites and then auto-fills the necessary form fields whenever you visit the site. You only have to memorize one password – the one to get into your vault.
These are just some of the things that 1Password can do. It has lots more features, so let's have a look and see exactly what users get out of this software.
---
1Password Features





Encryption Algorithm
1Password uses several methods to secure your data and other private information stored in your vault:
Encryption

Master Password –this is used to encrypt and decrypt your data. This password is known only to you.

End-to-end encryption – even if a hacker intercepts your data there's nothing they can do with it. Even hacking the parent company, AgileBits, Inc. is not useful.

AES-256 encryption – this is one of the most sophisticated and secure forms of encryption available today. It's used by the US military as well as law enforcement like the FBI.

Secure random numbers – this software uses cryptographically secure random number generators to provide encryption keys, initialization vectors and nonces.

PBKDF2 key strengthening – it makes it virtually impossible for anyone to guess your master password.

Secret Master Password – this is a unique, random password that secures everything you store in 1Password. You should therefore make sure that it is secure, and you can create one by using the password generator.
Secret Key – this is a 128-bit key that together with your master password encrypts your data.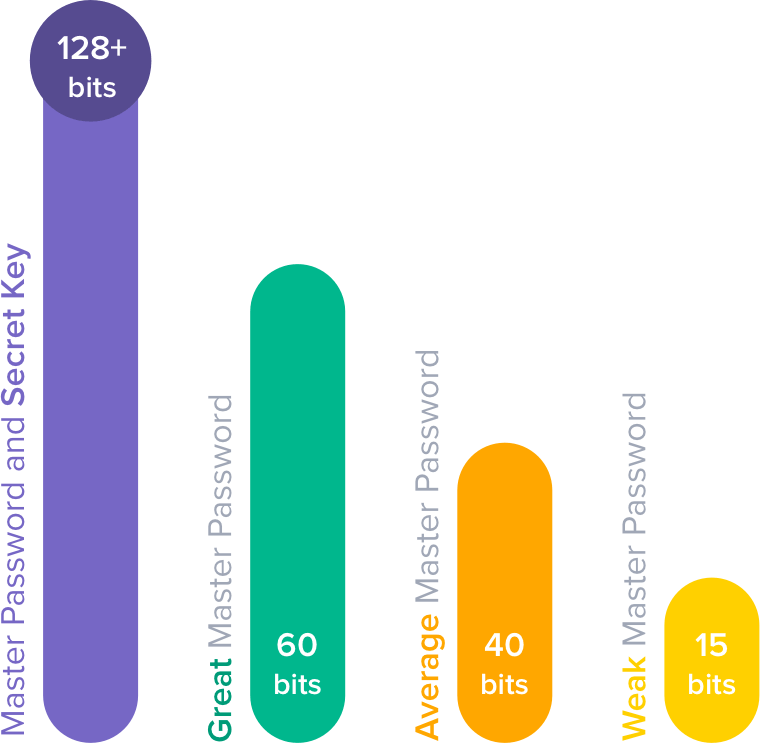 Biometric login – you can use facial ID and Touch ID on iOS, macOS, Windows and Linux. This is a great way to avoid vulnerable passwords.
Additional security features – these include clipboard management (all passwords on your clipboard are deleted automatically) and code signature validation. You also get auto-lock, secure input fields and phishing protection.





Desktop Apps
1Password has desktop apps for Windows, Mac, iOS and Android. They are easy to install and use and have lots of features to help organize your private information.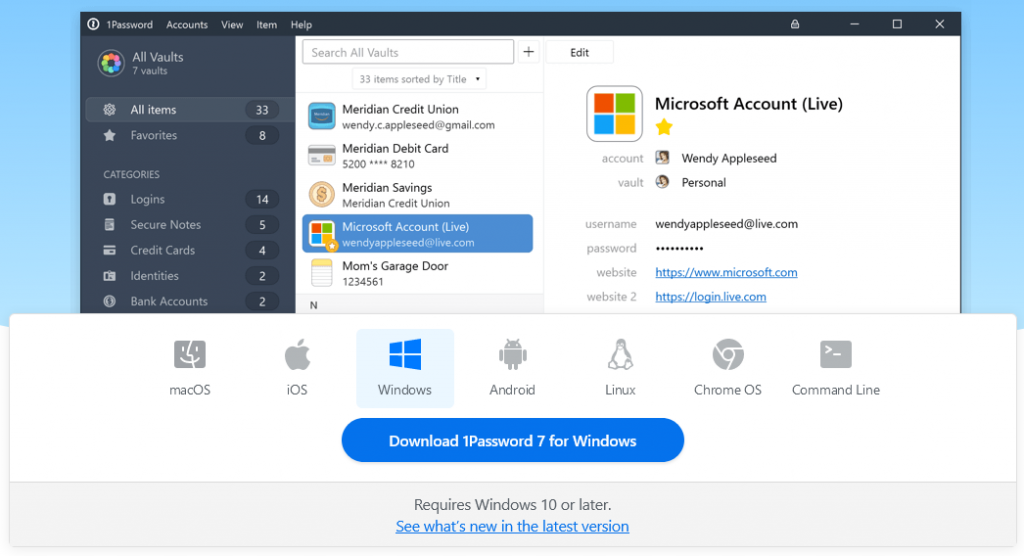 You can, for example, create and edit passwords, add and edit notes and credit card details, sort saved items, organize and tag items into favorites, move and copy items and more.





Browser Extensions
1Password has extensions for all popular browsers that make it easy to use this app. If you install the 1Password Chrome extension, for example, it will appear on your toolbar, and it automatically syncs details with your vault. It also auto-fills form details and saves you time.

When you are shopping, for example, you don't have to enter your shipping details every time; the software automatically does it for you.
Keep in mind that the browser extensions don't offer the full set of features that are available in the app; they only have the basics.





Storage
The amount of storage you get depends on the package you buy. If you buy the family package you get 1GB for each person on your plan. The team package allows you 1 GB per user as well, and the business package gives you 5GB for each user.
In case you're wondering, all your information is stored locally, which means that even if the company is hacked there nothing is compromised. It also allows you to access your vault when you're offline.





Two-Factor Authentication
1Password uses two-factor authentication to provide an extra layer of security. To use this feature you need an authenticator app, usually Microsoft Authenticator or Authy.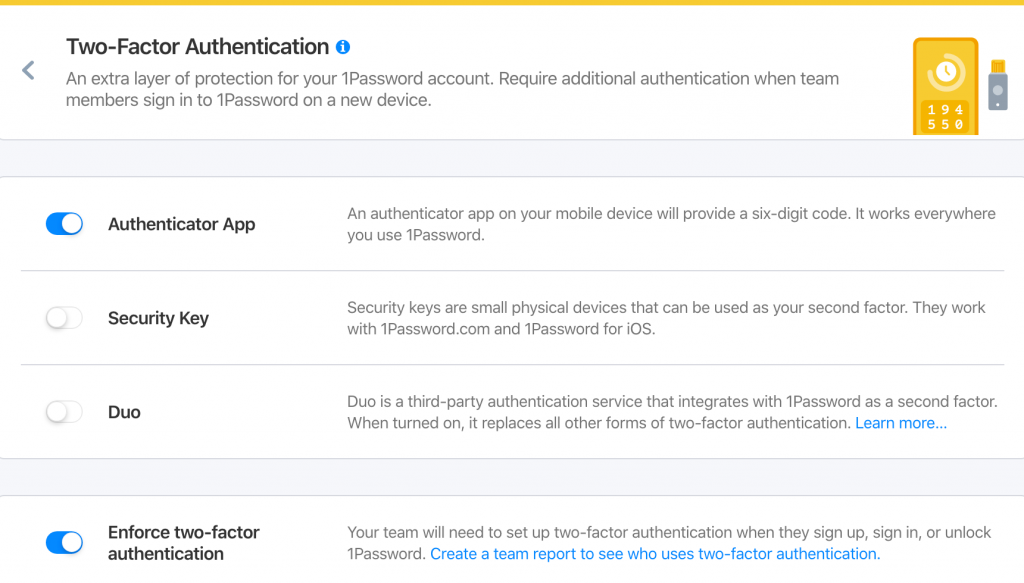 Every time you log into your vault and enter your Master Password and Secret Key you'll be sent instructions to your device, usually a QR code. Scan the code using the authenticator app to reveal a 6-digit number that you can use to access your vault.





Folders
1Password used folders in the past to organize data, but not anymore. Now it uses tags, so instead of arranging your information in folders you'll tag it.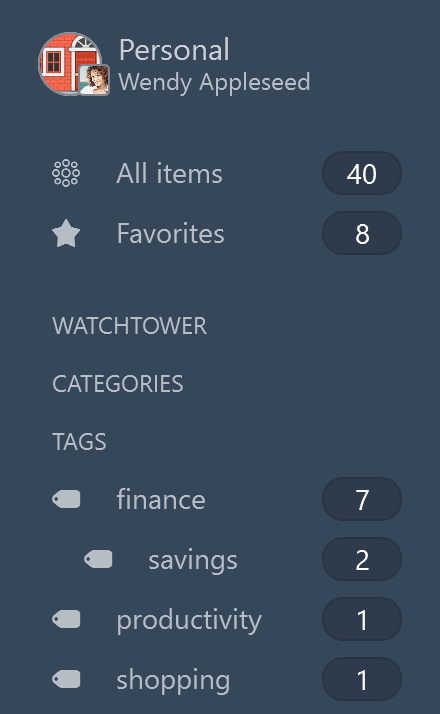 When you import existing passwords that were saved in folders they will also be tagged.
The company insists this is a more flexible way of organizing data.





Sharing
This is one area where 1Password does better than most other password managers. You can use it to share passwords with anyone, and they don't have to be 1Password users.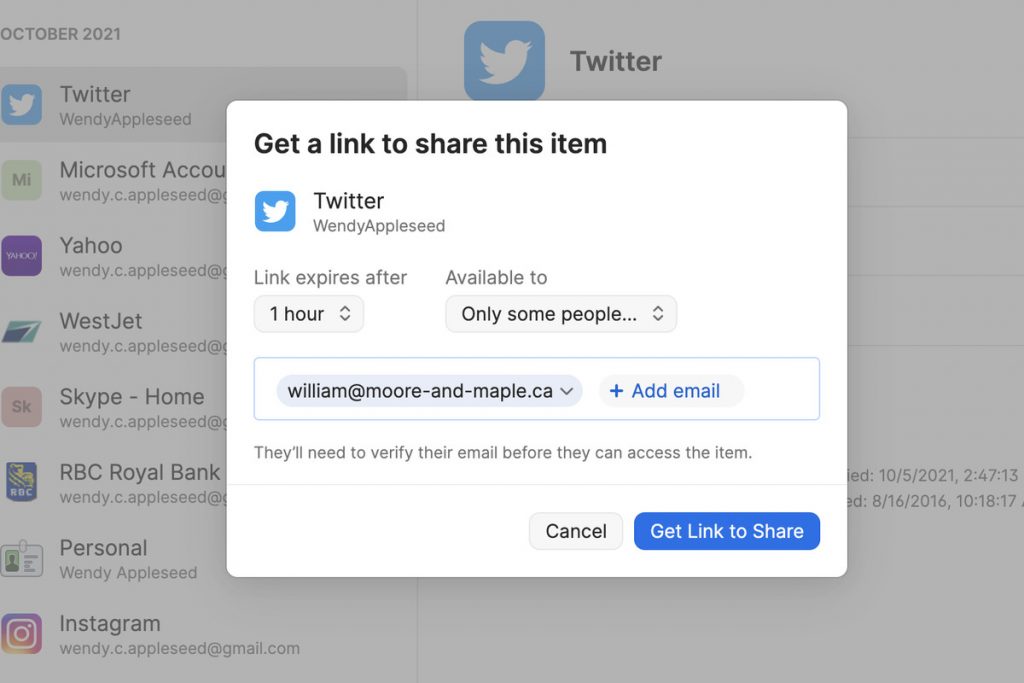 Sharing items is easy. Just go to your vault and click the item you want to share and click "Share". It generates a link that you can send via text message or email.





Import & Sync
You can import and sync data from other password software like LastPass and Dashlane. You can also import data from browsers like Chrome and Firefox.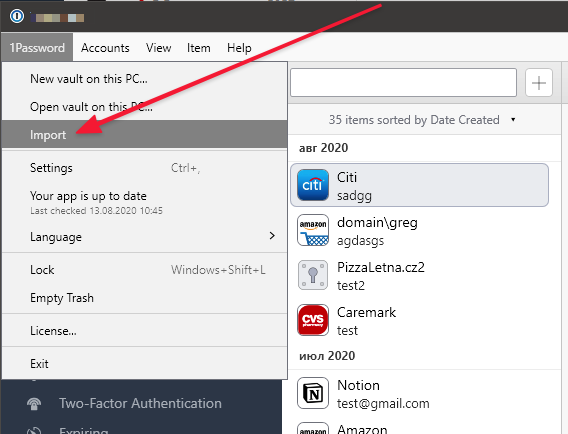 Users can sync passwords and other information across all devices.





Checks For Leaks
This password manager has an excellent feature that checks for leaks. Watchtower checks all your passwords for weaknesses and other security issues and sends you alerts if there is a problem. It also alerts users to sites that are using unsecured HTTP.

---
Pros of 1Password
It has apps for popular operating systems.
It organizes passwords intuitively and makes it easy to find what you're looking for.
There are multiple layers of security and accounts are as secure as they can be.
Two-factor authentication ensures only you can gain access to your vault.
It supports browser extensions.
The software supports dark web monitoring.
Users get plenty of storage space.
You can turn on Travel Mode when traveling to particularly vulnerable locations.
Cons of 1Password
It doesn't have a free option.
It is rather expensive
The interface can seem overwhelming at first because of the sheer number of features.
---
1Password For Mobile
1Password for mobile is available for iOS and Android and can be used to access apps and fill forms. The apps are easy to use, and they can be unlocked with a pin instead of your master password. You can use touch ID and facial ID for iOS devices.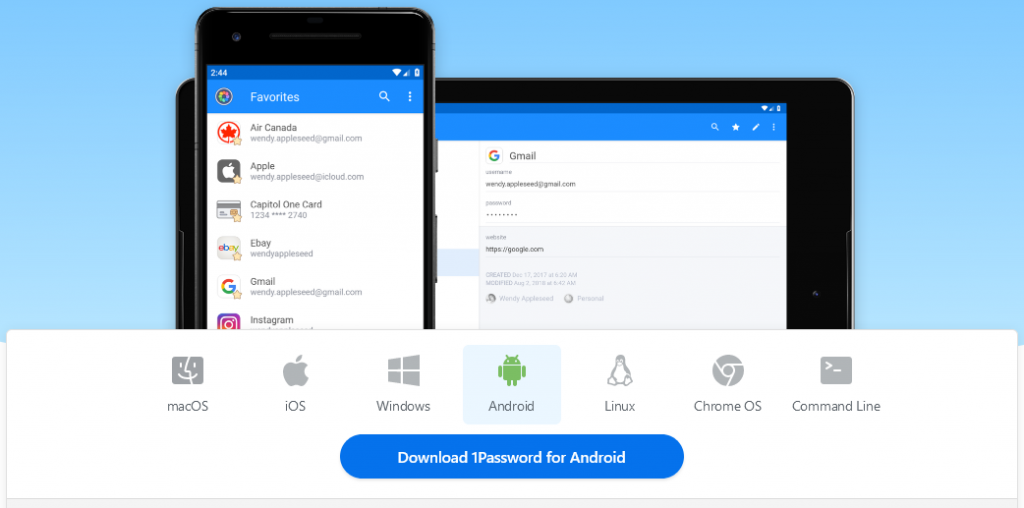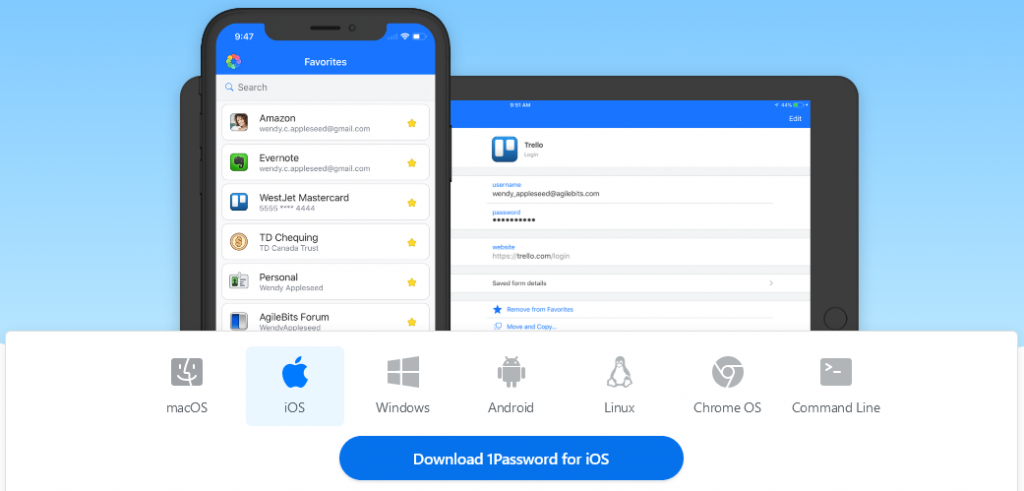 The mobile apps have a nice interface – better than the desktop apps. However, their functionality is limited compared to the desktop apps.
That said, you have access to all passwords and other items in your vault and you can save new ones. Unfortunately you cannot use the mobile apps to create new vaults. This is a bit of an inconvenience because most of us use our mobiles more than we use our phones.
---
1Password Comparisons
This 1Password review would not be complete if we didn't compare it with some of the most popular password managers.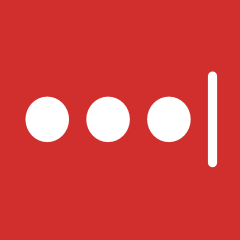 LastPass used to be "the" password manager, but the company made some changes, and many users aren't very happy. Now, the free tier can only be used on one type of device, and the price of the premium package has tripled is as many years.
In terms of price, they are more or less the same. However, if you are looking for a family package, LastPass is the better deal.
1Password's browser extensions are better as they offer more functionality; LastPass uses rather limited plugins.
Some people seem to prefer the fact that 1Password organizes items using tags rather than folders. It makes them easy to find.
If you compare 1Password vs. LastPass for security, they both use the same encryption standard – AES-256 – but 1Password is a bit more transparent about exactly how they keep your data secure.
However, for password generation LastPass is the clear winner. The 1Password password generator is slower and doesn't allow users to customize password generation.
Barring this last comparison, 1Password seems to have better handling of security than LastPass.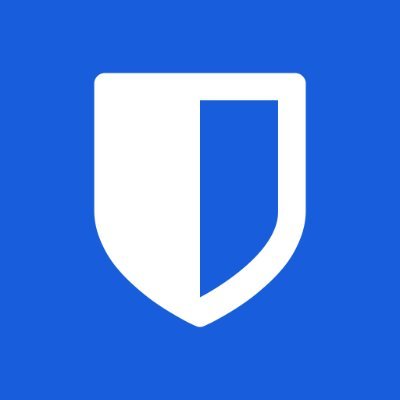 If you are on a tight budget Bitwarden is the better option. There's a free option for single users and you only pay if you want additional features. Bitwarden's prices are generally lower for family and team packages.
In terms of features the 1Password app is better than Bitwarden. It auto-generates passwords, it has a better system for sorting and storing passwords, it provides users with multiple vaults and Watchtower which alerts you in case of vulnerabilities.
If you have to choose between 1Password vs. Bitwarden, you'll probably get more out of 1Password; unless, of course, you're looking for a free password manager.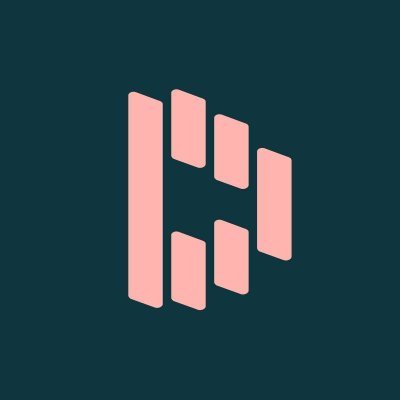 In terms of value for money both these apps are quite similar. They offer more or less the same features, but 1Password has richer features that allow users to do more.
However, some users choose Dashlane simply because it has a free option.
In addition to that, it provides access to a VPN as well as ID theft insurance.
---
1Password Pricing
There are two pricing packages, one for personal use and a family plan, and another for teams and businesses. Here's how they break down:
Personal and Family
1Password costs $2.99/month
1Password Families costs $4.99/month (up to 5 users)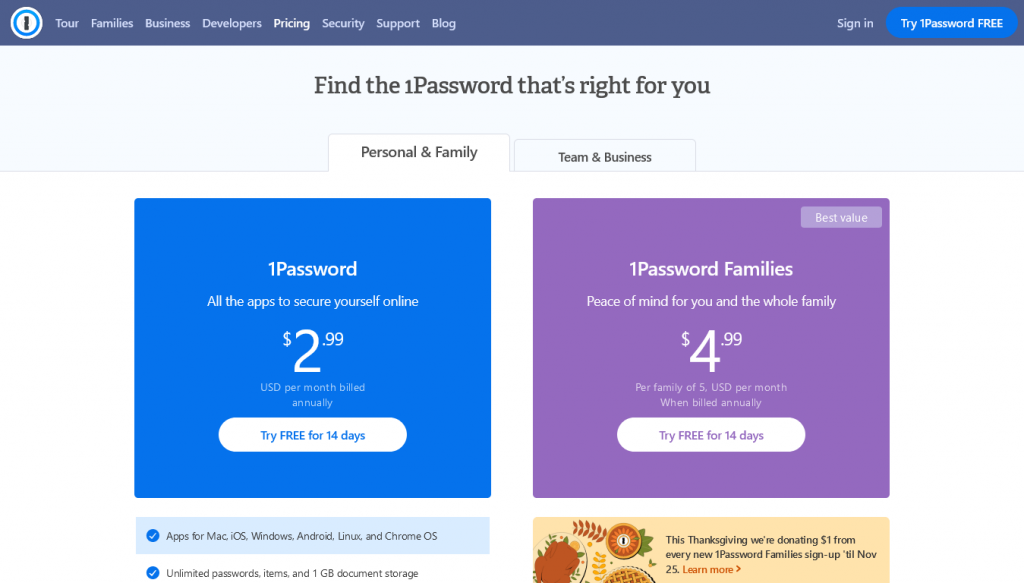 Team and Business
Teams Starter Pack costs $19.95/month
Business costs $7.99
For the Enterprise Package you need to contact the team for a quote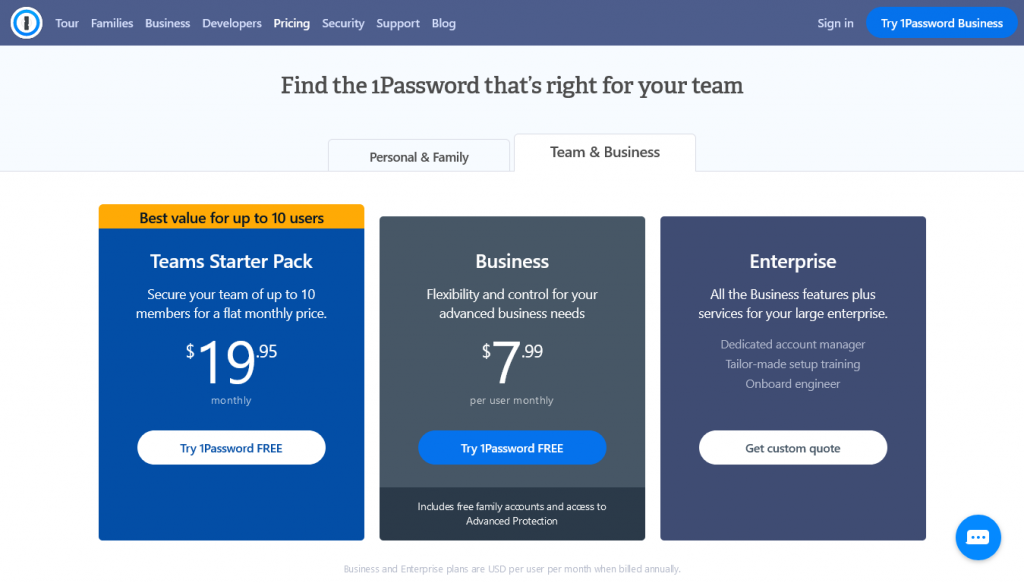 ---
Customer Support
You can contact the support team via live chat on the app, by submitting a ticket or through email.
There is a Twitter community, and sometimes this is the fastest way to get support as the support team is constantly answering questions there. You can also join the community forum where users often get help from other users.
---
FAQ
Yes, 1Password is as safe as you can expect a password manager to be. It uses top-notch security features to ensure that user passwords and other private information is safe at all times.
Advanced features include two-factor authentication (2FA), AES-256 encryption, a Secret Key, a Master Key, the Watchtower feature and the Travel Mode feature.
All you need to do to get started with 1Password is visit the site and sign up for one of the packages. If someone in your family already has an account, ask them to send you an invite.
Next, get the right apps for your devices. There are apps for all your devices, so you should have 1Password protection whether you are on PC or mobile.
After that, you can start saving your passwords, import existing passwords and change any that are weak and easy to crack.
Note: 1Password allows you to set up more than one vault. You can, for example, set up a vault for family, another for work, finances, shopping and so on. If you share your password with other users, you can restrict their access of your vaults.
Unfortunately there is no free 1Password plan. The best you get is a 14-day free trial for the personal and family plans and 6 months for business and team plans.
1Password works by encrypting your passwords and securing them in a vault. You need never remember any password, as all of them are automatically filled whenever you visit sites that you've logged into before. All you need to remember is the password into your vault.
The software also generates new, strong passwords whenever you visit a new site. After you install the app you can import passwords from other locations, arrange them according to tags and strengthen weak passwords to avoid vulnerabilities.
Your passwords are encrypted locally making them quite secure – even the company that owns this software doesn't know what passwords are stored in user vaults.
---
Conclusion
1Password may not be as popular as password managers like LastPass or Bitwarden, but it has millions of happy users. It has an easy interface, lots of features and uses the best encryption to keep passwords safe.
There are some things that this password manager can do better. For starters, a free option would go a long way to expanding its customer base. Some users feel that the app design can be improved especially for beginners who aren't familiar with such apps.
However, as you can see from this review, 1Password is doing lots of things right, and if it keeps adding new features and functionality, it can compete with the likes of LastPass and NordPass.